Hello, I'm Madame Nicole of Upper Westchester and Istanbul, Turkey.


I'm a sexy, sensual, sultry mature Dominatrix who truly enjoys most aspects of role-play. I have some fetishes that we both may enjoy. I'm looking for a man who truly loves to serve me. I love telling you what to do to please me, because I know what I like and I'm not inhibited nor too shy to tell you.

At this time of my life, I know what makes you tick, I know how to get past your hard exterior & delve deep into your soul. I'm comfortable with these explorations, therefore, you'll feel quite comfortable in my presence. This is what's it's like when you're with me: comforting, relaxing, enjoyable, thrilling. We'll both have a great time. That's what it's all about now, isn't it? I love sharing my knowledge & years of experience with you, in a quiet, intimate setting.
I have the experience & confidence of a lady that has experienced much and traveled the world to share this with you. Perhaps you'd like to try something a bit different. You don't know how to approach the significant other for the usual fears. I'm here to share this with you because I'm understanding. Truly understanding of another side of you that you may not want to expose to just anyone. Confide in me, I won't judge you, I''ll simply explore sympathetically with you. I take great care with novices.This will be our little secret. I keep everything I learn in the strictest confidence.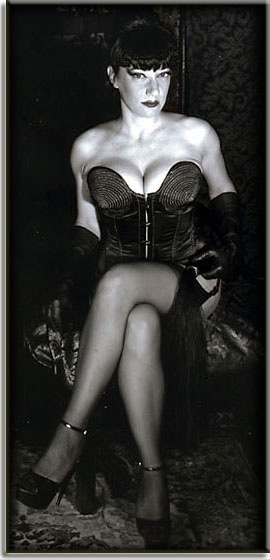 Do you love the look of a woman in very high heels, wearing sheer dark seamed nylons & lacy black lingerie or a tightly laced black corset? Or perhaps in a tight-fitting black leather dress & thigh high black leather stiletto heeled boots? I think it's really hot & sexy! Don't you? I'd love to model for you! Don't you just want to take me in and worship me? I'm sure you've fantasized about wearing these items yourself & perhaps dressing up in my clothes and lingerie? Well, You can do this in the comfort & privacy of my home. I'll gently instruct you with everything you need to know to become a hot and sexy slut! You know what eventually happens to slutty girls, don't you? Sometimes they're forced into uncompromising positions with naughty, unspeakable intrusions! See My Pix if you don't get it. You will :)

Age regression is fun & comforting. Sometimes this is needed when the world becomes overwhelming. Doesn't everyone need a cuddle now & again? From infancy to teenage years explored. Or perhaps, some fun with my friends?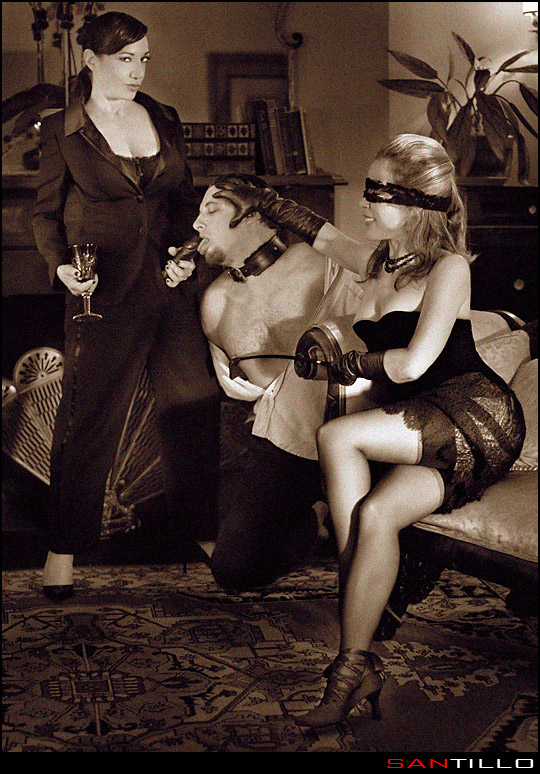 Have you ever sipped "Golden Champagne?" I'm sure you'd love to try it, even just once, with my gentle re-assurance. You'll love the warmth.

As you've read, I'm into the more sensual, exotic, erotic approach to fantasy. I do know how to give a quiet, bare-bottomed, over-the-knee spanking when it's well-deserved. No fear; I'm not into the: whip 'em 'till they bleed philosophy. I always honor limitations and no marks are dispensed.

Let me ask you …Have you ever fantasized about serving, being chastised or teased mercilessly by a
strict female executive? Do you yearn to be dominated by an extremely beautiful, sophisticated and powerful business woman?


Do you shudder with excitement at the thought of being taken in hand and expertly controlled by a CEO dressed in the best of suits and the highest of heels? Do you have a scenario that you would love to bring to life? Have you thought about exploring your submissive side, but the thought of seeing someone in a 'dungeon' just doesn't appeal to you?

Look no further * I DO NOT SESSION FROM A DUNGEON * Experience domination and role play in an elegant up-market home.

It's been tough, I know. You've searched high and low, over field and dale. At last you've found me. A beautiful, powerful Mistress.
I am THE STRICT MANHATTAN BITCH you've only met in your dreams.

You will get to know much more about me when we meet, and I about you, but in the meantime, it's only fair to divulge a little about me and how I came to be the woman you seek. I was privately educated in the US and Europe. I acquired a passion for travel, experiencing the unexplored and the exotic- and a lust for life that has never left me.

As you can see from my pictures I have a lithe, toned, voluptuous physique. I have silky smooth skin, stunning almond eyes, full, sensual lips and a very beautiful face.

My interests are varied but it is role-play that I enjoy more than anything. There are many sides to my personality. I can be the cruel bitch whose sole desire is to possess you, mind, body and soul. Perhaps I will degrade and humiliate you as you grovel at my feet. I can tease and taunt you whilst I assert my authority over you. It all comes so naturally to me - as you will find out.


The list below should whet your appetite. I can convincingly slip into the role of:


Auntie of an Adult Baby or Adolescent,
Boss,
Cosplay,
Dog/Puppy Trainer,
Doctor/Nurse,
Equestrian,
Feminisation Mistress,
Foot Mistress,
Goddess,
Evil Governess,
High School Bully,
Horse Trainer,
Interrogation Mistress,
Lady Of The Manor, My fave:)
Nanny,
Nurse Specialist,
Police Woman/Prison Warden,
Proctologist,
Wicked Step-Mother,
Teacher,
Therapist,
Trampling Specialist,
Wicked Wife, Ex-Wife

Does that begin to fire your imagination?? I really enjoy foot, rubber, leather, down pillow fight, boot and shoe fetishists and cross-dressers of all stages!

My Location:
I reside in a leafy, posh and residential area, a few minutes from Ridgefield, Ct. and Bedford, NY, in Upper Westchester.

You can also rest assured that on visiting me you will be entering a very smart, bright, spacious, and completely spotless home. We will be entirely alone unless another Mistress, Master or subby boy is requested well in advance for our second encounter. Daytime only, weekends included, until sundown for new clients. Return clients may schedule for any time within reason. PHONE and VID SESSIONS available with prior payment via Amazon ecard or prepaid amazon gift card.

Please read all this information, it's here for a reason then please submit an inquiry form and I'll reply via email as soon as I can. Afterall, a Domme's life is a busy one:) Have patience my pet.


Tribute: Sessions START at $475 for 90 minutes, $575 for 2 hours, $775 for 3 and $975 for 4 never-to-be-forgotton hours! A consult only is $275. Going for dinner and/or drinks may be be arranged as part of a decadent, teasing and tortuous session if you'd like to get your feet wet, as it were, in this manner. Sessions are held from 10 AM to sundown, every day. Return clients may arrive after nightfall because they'll know how to find my driveway entrance. Deposit to be sent well in a dvance to secure your booking via Amazon.com or FreshDirect.com egift card.

Specialties: Foot, Leg and Butt Worship, clothed face-sitting, Adult Babies, Age Regression, Bondage, CBT, Strap-on, Sissy Maid Training, Feminisation, OTK Bare Bottom spanking, Edging or Edge Play, Financial Servitude, Foot & Body Worship, Golden Champagne, Humiliation, Verbal & Otherwise, Medical Play--Nurse Nicole or Dr. Silverman, NT, Dog/Puppy Training, Tease and Denial, Tie and Tease, Trampling, Sploshing, Wax Play, Flogging, + other fantasy submissions.

A polite email no longer than 10 lines in the special request area that tells me about you and catches my interest will get further instructions on how to visit with me. I'd like your name, age, profession, home town, experience or newbie and urgency to schedule.

---
Name: Nicole Silverman
Main City: New York City, NY
Sex: Female
Measurements: 38DD-28-36
Height: 5' 7"
Weight: 118 lbs
Age: 41